California has been pounded hard by this storm. Maybe the X-Men are fighting some "world's end" battle out in the middle of the Pacific Ocean.
Peaches reminds me of an X-Men, just more vulgar.
Bonde Do Role - Marina Gasolina (Peaches Remix)
This song makes me want to drive across the bay bridge on an Akira style motorcycle w/out a helmet in the rain carrying a big-ass laser. Battle song for real.
Panda Bear - Comfy In Nautica (Turbostation Remix)
Reverend Nero, Foniks, and I did an art installment at the Sharon Jones & The Dap Kings show in San Luis Obispo. It was probably one of the best shows I ever went to at my time in SLO. The result is hanging in my apartment above my DJ setup.
Sharon Jones and the Dap Kings - Keep On Looking (Kenny Dope Remix)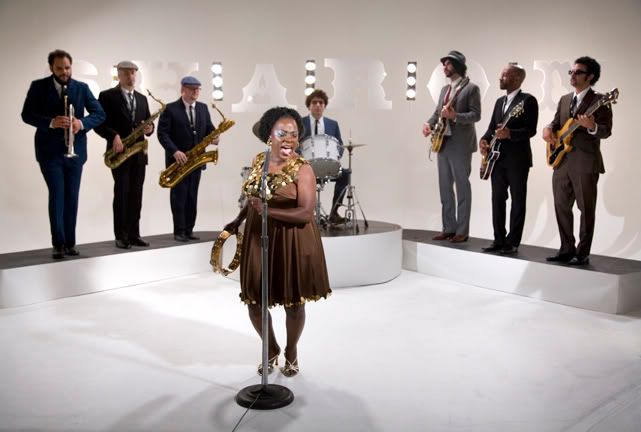 This is probably my favorite song of the late 2007. Romanthony was featured on a few tracks on Daft Punks Discovery Album. "Too Long" was my favorite song on Discovery, as I would play the shit out of it at every party we DJ'd. This is what I play as loud as I can coming home from work. This song makes the rain go away. Its house music at its finest and a song that will always bring me back to that feeling.
Romanthony - Hold On